2019 - A Year of Blessing and Growth!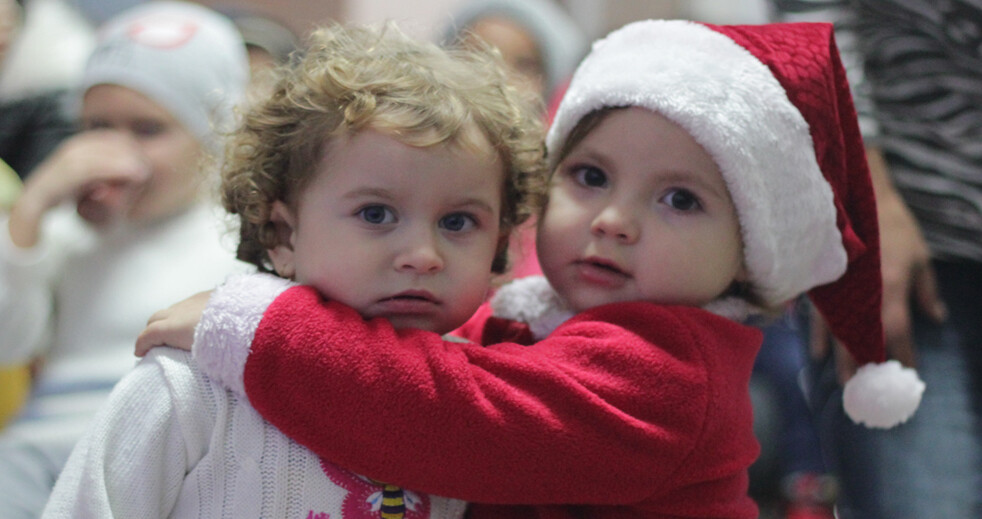 Dear Outstretched Hands Family,
Outstretched Hands of Romania thrives because of your support! Please remember us today in your year-end giving. Each gift, no matter what size, is highly valuable and deeply needed. If you want to donate now, please click here.
Whether you visit us in Romania, give of your resources/time or pray (or all of the above) … we are so grateful for you!
The highlights of 2019 are too many to outline in this short letter, but ultimately there was growth in all areas – staff additions, more visitors from many countries, 5 active Community Centers (from 3 last year at this time) providing much needed resources to the children and parents of the villages they serve, additional church plants, new relationships focused on the prevention of sex trafficking, Pro-Life ministry and so much more ….
As exciting as all that is, we are even more excited, if not humbled, that we are seeing the Lord using Outstretched Hands of Romania to inspire people into missions in such a way that a movement has begun, extending far beyond Romania, and spilling over into other countries.
Around this time each year, we pray and think carefully about what our most critical area of need is when sending out our annual letter. As always, our immediate focus is on the children, and as we grow, there is a need for increased resources. Would you prayerfully consider helping us raise $36,000 as part of any year-end giving you are doing? These funds will directly support the 650 children we now serve in our weekly programs and Community Centers. This support includes meals, clothing, help with personal hygiene, educational assistance, teaching about family values and Godly character and most importantly, sharing God's love and His Word.
2019 Christmas Gallery
Thank you again for your continued friendship, support, and prayers. Regardless of how you are involved, please never underestimate how the Lord is using you to accomplish His inspired mission to raise an army of children and poor to spread the Gospel throughout the WORLD!
With Gratitude, and Wishing you all
a blessed Christmas season …
The Outstretched Hands of Romania Board of Directors
Please click here to donate now. If you are in Europe, here is the bank information for Asociatia Maini Deschise (Outstretched Hands):
If you are in Europe, here is the bank information:
RO35RZBR0000060007865784 USD
RO05RZBR0000060008497794 EUR
RO81RZBR0000060017614911 GBP
RO93RZBR0000060007850093 LEI
(Raiffeisen Bank, IBAN:) RZBR ROBU

If you are in the United States, you can send a check to:
Place a check in an envelope & mail it to:
Outstretched Hands of Romania
PO Box 510052
New Berlin, WI 53151