Christmas Joy in Romania - part 2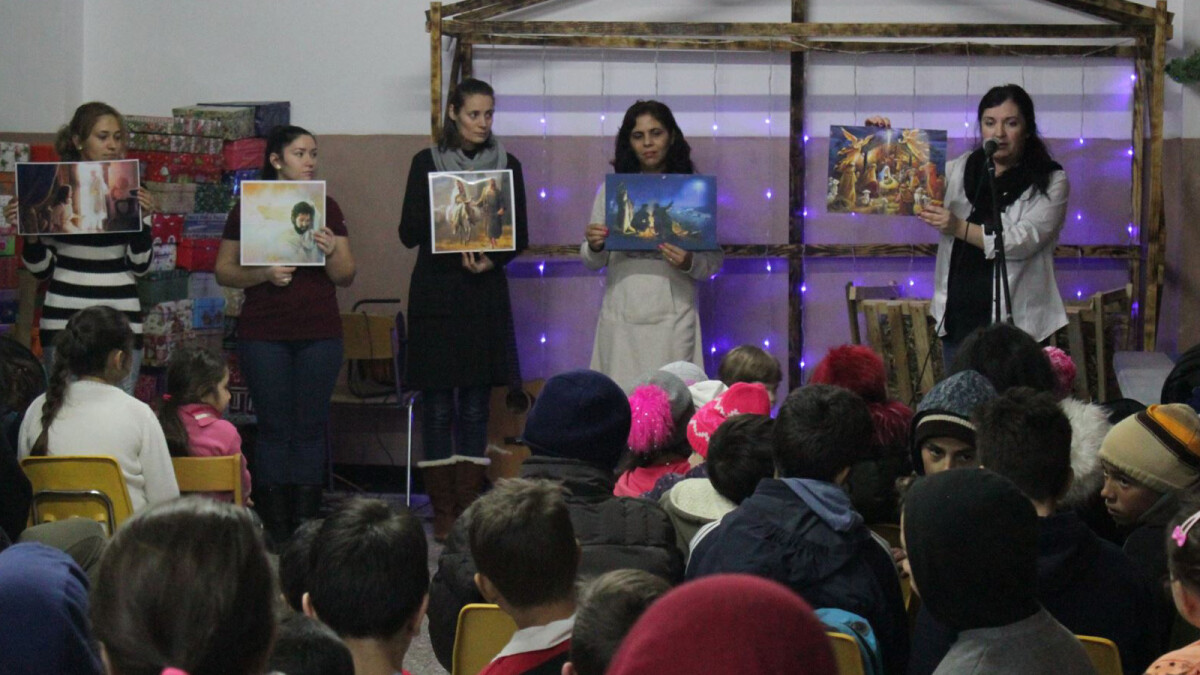 We are excited and thankful that our 2017 Christmas outreaches and events at many locations were very well attended and close to 2000 children received Samaritan Purse shoe boxes, our own Christmas bags, or gift boxes from Scotland. We want to continue to send out photos and stories from some of those events to extend Christmas into January!!
The following pictures show the program done on December 19, 2017 in a big neighborhood in the city of Calarasi called Doi Moldoveni, one of 5 new churches we are starting. This is the first time we have held a Christmas program in this neighborhood. The 200 people who gathered were very open and attentive. See the joy on the faces of the children & parents as they received their Samaritan box, remembered at Christmas time by families like you from all over the world. We are working in Doi Moldoveni now almost daily. Doing this event is a powerful way to tell the Christmas story, illustrating it with words, pictures, songs, and with personal stories of how Jesus has changed our lives.
Please enjoy the photos found below. (Please click on the pictures to see them full size.)

Christmas Programs 2017