Raising World Changers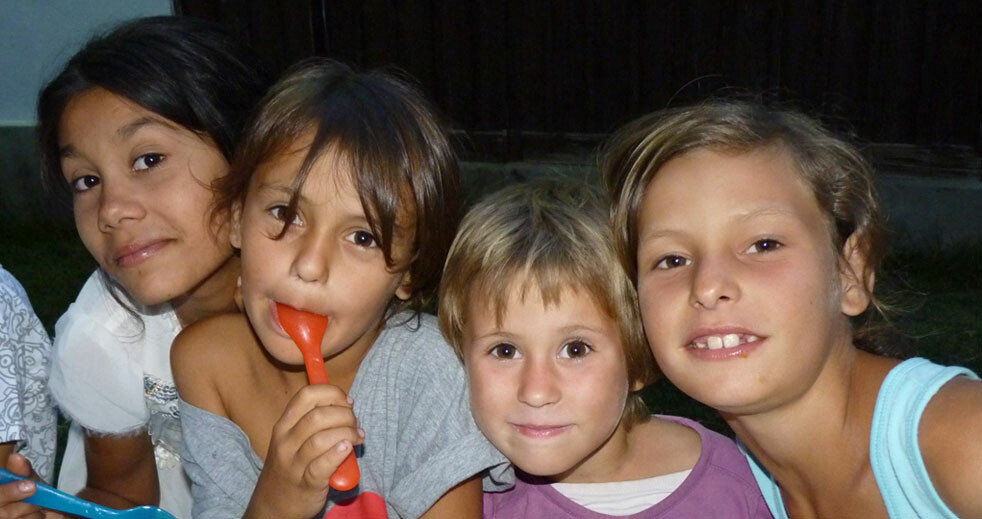 We see the great worth and potential in the children we work with at the Jesus With Education Community Center in Chiselet, Romania. The Children of Destiny Child Sponsorship Program gives you the opportunity to provide tangible assistance and eternal hope to the 80+ kids who come into our doors four days per week. A simple but profound choice to sponsor one of these kids can help change their destinies and ripple out to impact a nation!
Many of them have big dreams and callings on their lives but cannot reach those without people who believe in, mentor, and support them. We are seeking to partner with people of vision who would like to sow good seeds into these precious children's lives. Through sponsoring a child for $35 per month, you become part of our team and help us to continue and expand what we are doing for the kids. Click here to sponsor a child.
It's a typical day in Chiselet. The van rolls in the driveway bringing groups of kids from different neighborhoods. There's excitement, hugs, lots of running around, and kids waiting in line for the trampoline. A little while and all this joyful stir will calm down into a reverent time of prayer and worship and a sweet sense of God's Spirit. The pastor, Nicu, shares with the children how much the Lord loves them and how His angels are protecting them much like the adults they see standing around them now.
Kids from the village come and get help with homework, nourishing meals, Bible teaching, and encouragement that they may not otherwise receive. The Jesus With Education Community Center is a safe and fun place for them to be themselves.
When kids are born into situations that are out of their control, like poverty, abandonment, or other struggles in the family, they need even more to be shown that they are loved and valued in the eyes of their Creator and Savior. Through your prayers and generous financial support, we are able to invest our lives into fighting for kids in our region, teaching them a better way, and leading them to the Father who loves them.
Click here find out more.
Children are not the people of tomorrow, but are people of today. They have a right to be taken seriously, and to be treated with tenderness and respect. They should be allowed to grow into whoever they were meant to be – the unknown person
inside each of them is our hope for the future.
- Janusz Korczak