Christmas Joy in Romania pt 1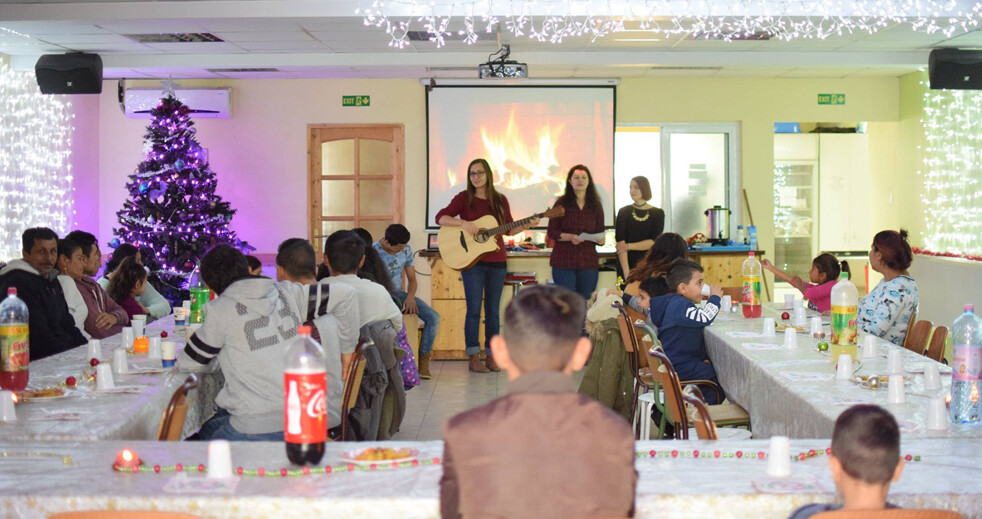 On December 21, 2017 we celebrated Christmas in Romania with the families from our Hope Community Centre in Caramidari. On Wednesday & Thursday our team made a special event for 75 families, totaling 350-400 adults & children. Each family is given an hour period in the 2 days in which they eat a nice meal & dessert, sing Christmas songs, listen to a short message, receive gifts, & do a family portrait we then give them as a gift.
This event is personal, meaningful, & highly rewarding for our guests and team. Outstretched Hands is very thankful to our Norwegian friends, Make A Change, who donated about 70% of the money used for the event, & for the friends & families of the Hope Centre team who gave the difference needed.
Please enjoy the following photos.
Christmas Hope Centre 2017