Children of Destiny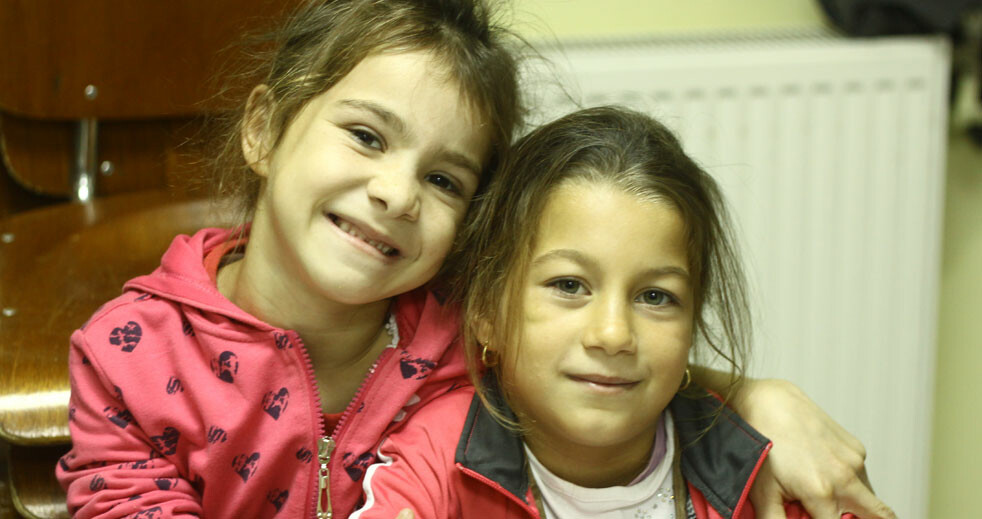 Outstretched Hands is excited to introduce the "Children of Destiny" child sponsorship program! We're launching this new program with weekly video updates in the month of May. For $35 per month, you can make a difference in a child's life today . . . a child who needs somebody like you!
Click here to see the Children of Destiny page where you can choose a child and start giving today.
Click here to watch the Children of Destiny video to hear and see some of the children who are part of the Hope Center in Caramidari, Romania. Continue reading below for more details.
Part of our vision is to have a Community Center in every location where we work. First we are focusing on our Hope Community Center children and raising sponsors for them. You can become part of that vision by becoming a monthly sponsor.
How do you start?
Go to the Children of Destiny page (click here) and choose a child from the photo profiles, continuing through to the giving page. You'll be the child's only sponsor for as long as you desire to be in the program. Your $35 per month will go directly to the Hope Center, helping the child in educational, emotional, and humanitarian ways appropriate to the child's situation.
Sponsorship helps the child in these ways:
Kindergarten: Bible lessons, reading lessons, crafts, personal hygiene, and two meals per day.

Homework Club: Assistance providing books, clothes, and school supplies, two meals per day, providing help with homework before or after school, plus Bible lessons, crafts, and soccer.

Wednesday Afternoon Program: Any child in the neighborhood can participate in Bible lessons, games, crafts, snacks, and other fun activities.

Home Visits: We work with parents to help them assume more responsibility in their child's life.
**Periodic reports.
We will contact you with quarterly reports about your child. Please let us know if you want more communication with your child and we'll do our best to facilitate this.
Thank you for wanting to make a difference in a child's life today! God bless you!